Casino Software and How It's Changing the iGaming Industry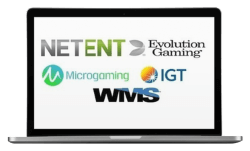 With all the juicy bonuses and flashy games thrown your way at every online baccarat casino, things like software and optimization will easily fade into the background. These wallflowers in the glitzy world of online gambling actually play a pivotal role without which all the razzle-dazzle would be a "meh." In order to have all of the slot extravaganza, live dealer interaction, contact options, and payment methods running smoothly on your computer or mobile device, the casino needs to offer both a software system that will be processing its transactions and a licensing deal with a game developer to feature their games.
Sounds simple but it's not. And it's getting more complicated with every passing day as technologies are advancing at unseen pace and customers are becoming more tech-savvy, seeking not only optimized channels of distribution but also their integration for a seamless transition between the various platforms available.
Casino Software Can Make or Break It
Long cashout times and poor site quality are the two top reasons why people would stop visiting an online casino and this just goes to show how important software is. Operators are investing a lot of time, effort, and money in developing a flawless software platform that loads games lobbies instantly, processes payments fast and safely, and lets you contact customer care without a hitch. Limited selection of games and poor mobile performance on mobile devices would also deter players from using the website and this is where the choice of the right baccarat game developers becomes crucial. Casinos can either have their unique software developed in-house or make license deals with a game developer to feature their games. As you can imagine, the first option would require a lot more investment so the majority of casinos outsource their game platforms to casino software providers. If you've been playing at an online casino, you will surely recognize these top brands:
The reason why you will come across the same games over and over again at different casinos is the fact that software powerhouses like Playtech and Microgaming will offer their products to many casinos. Not only are their games abundant in all categories – from slots to table and cards games, but they are setting the industry standards for quality and pushing the boundaries of what's possible in technology. Over the span of decades, features have been added and the precision of graphics and animations has been elevated to now allow a truly immersive experience. 
3D games are becoming more and more widespread and virtual reality slots are already a thing, which is considered to be the future of online casinos. NetEnt is now tapping into the virtual dimension of casinos, having released their series of VR slots, and for years they have been introducing innovative solutions with the most exquisite graphics and advanced features in RNG games. They were also the first software developer to start launching all of their games to be compatible with mobile devices, including the first live mobile casino designed to cater to the needs of the tech-savvy customers, bringing a sophisticated live casino at their fingertips.
RNG Games
A Random Number Generator or RNG for short is basically a computer program that generates numbers at random, guaranteeing that virtual games (games without live dealers) are not rigged. There are different kinds of RNGs, with the ones used by casinos called Pseudo Random Number Generator. This kind of software uses an algorithm and seed numbers. It produces new seed numbers every millisecond by using the last number or two produced and a mathematic operation (addition, subtraction, multiplication, division, etc.) to create a new random outcome. RNGs are regularly tested by independent third-party agencies to ensure their algorithms are functioning properly.
VR Casino Games
A relatively new addition to the repertoire of casino software developers, virtual reality games are ushering in a new era of online gambling. Virtual reality gambling gives gamblers the chance to engage in real-time multiplayer games and options to choose avatars and characters in an immersive casino atmosphere that stimulates the auditory and visual senses as they interact with other players thanks to chat and voice functionalities. Finding VR games is still relatively difficult but you can enter poker and blackjack tournaments, provided you have the necessary equipment such as a headset and a computer geared with a powerful CPU and GeForce GTX 970 or greater.
Mobile-Friendly Games
Online casinos have been around for 20 years and as you can imagine – back in the day, no one was really particularly bothered with mobile optimization. As handheld devices were growing in popularity and capabilities, however, casinos realized it was time to make their websites and games compatible with tablets and smartphones.
Since mobile devices don't support Flash, operators that had been around longer were quick to give their software an overhaul and offer HTML5 versions of their websites, while up-and-coming online casinos were launched fully optimized.
Now, almost all of the older more popular games have been redesigned, while new releases are built from scratch to be mobile-friendly. 
Live Dealer Games
After optimizing the games to look and play great on the smaller screens of mobile devices, the next big thing in online gambling were the live dealer games. Broadcast in HD streaming from professional studios that replicate perfectly the atmosphere of a land-based casino, live games offer a realistic and immersive experience with the cards being dealt by trained professionals often speaking different languages.
On a quality baccarat live dealer platform, players can choose from a selection of native game variants and play at different betting limits. Multiple camera angles, live chat options, and features like side bets and bet behind create the most immersive real-time casino experience online. 
Games and Software Platform
The linchpin of an online casino's performance is the software platform. Usually, gambling sites would sign a licensing deal with a casino software developer and use their games. So, next time you want to play a game of baccarat online, consider this – the more baccarat software providers, the more games to choose from. But it's not just the games. It's the entire software system that's behind the performance of the casino when it comes to processing payments, withdrawals, participating in promotions, and contacting customer care. In order to enjoy an immersive and uninterrupted gameplay, it's also important that the casino is optimised for mobile, with responsive design and intuitive interface. More than that, there's also the question of how easily you can switch between the different platforms and enjoy a seamless transition within a single-wallet system.
Download Software Platforms
Back in the day, download platforms were the go-to option for a quality playing time online. Not only did they provide more games but they also rendered a more realistic gaming experience with higher quality graphics and sound. Since these key elements are stored on your computer, you could rely on zero loading times and a smoother gameplay. However, they do require some space on your PC or laptop so if you're only trying out new casinos, this might not be the most viable option for you. Although download times are significantly faster nowadays, there's still the wait to download and then uninstall the software if it wasn't up to your expectations or when you eventually get bored with the same platform. Consider also the aspect that with a download version, you can only play on the devices that have the casino software installed.
Instant-Play Requires No Download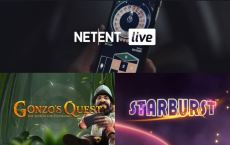 Once deemed less superior than the download version, no-download or Flash software is now becoming more popular due to the flexibility it offers. It will store only temporary files on your computer which are nowhere near as heavy as an entire casino platform. All big developers of casino software are working on improving their lighter and faster Flash versions, adding more games that are instantly accessible via the browser of your computer and laptop, available anytime, anywhere provided you have an internet connection. NetEnt is one such game developer that launches its titles exclusively in Flash and the quality of their graphics, animations, and sound is simply unmatched in the industry. So, there goes the myth of better looking and performing games from a download client busted. With the instant-play version, it's a lot easier to try as many sites as you like so if you're still on the lookout for your favorite casino, you have the chance to try it first in-browser before you commit to downloading.
Games by the Dozen
When you have decided whether you'll be playing in-browser or you're ready to commit to a download, it's the game selection that you need to tackle. And that can be a daunting task. There are thousands upon thousands of casino games as it is and developers are nowhere near running out of ideas to release new ones by the dozen, so choosing the right one for you can be a challenge. You have your work cut out for you by powerhouses in the industry who just keep coming up with fresh new ideas for themes, features, and ways to win.
The Omnipresent Slots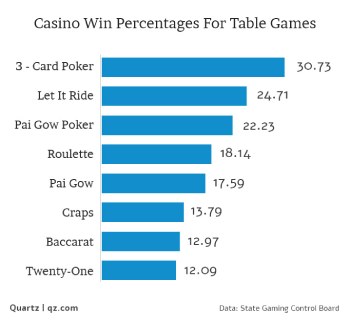 Things are especially complicated in the slots department with a real cornucopia of classic slots, video and 3D games. Just an example – one of the most prolific game developers Microgaming has more than a thousand games, so let that sink in. Some of the biggest names in the industry sign content license deals with various studios and branded games are some of the most popular titles in a casino's catalog. The colorful twirly reels are extremely entertaining and based purely on chance, offering huge jackpots for very low stakes without any skill or experience, so there's really no surprise to their popularity.
How to Choose from the Table and Card Games
Slots are the power behind the throne at all casinos but the table and card games are also abundant to say the least. Roulette in all of its versions – American, European, and French with the La Partage rule – are featured in all casinos along with Blackjack which has numerous versions that diversify the typical 21 gameplay. Depending on the developer, a game can feature additional rules, side bets, or extra features, so there really is a choice for everyone. Betting limits can go really high especially in live casinos which means that the chances of huge winnings are within reach if you can procure the initial bet.
Find the Perfect Baccarat Game
When it comes to Baccarat, there are numerous options to choose from, both RNG and live games. There are high stakes games, progressive jackpots, and many side bets, so you can pick and choose until you find a game that suits you best in terms of aesthetics and features. You can practice with demo versions without the risk of losing cash or play single player. If you're looking for the social aspect of gaming, multi-player tables are available by the best baccarat software developers for live casinos like Evolution Gaming and Playtech who have studios across the world with European and Asian dealers for an authentic native gaming experience.
Integrating the Various Channels
Online casinos are keeping up with the times, catering to the needs of tech-savvy customers with multiple channels but there's one business model that will incorporate them all in the ultimate experience that will facilitate seamless transition with a minimum effort on the part of the customer. The Omnichannel experience integrates all the channels used for distribution by the casino such as land-based gambling halls, a website, native mobile apps, and social media platforms. Gambling operators take into account the popular demand for continuity between these channels and are working towards an integrated approach to bring together these channels and devices that the customer will use to play. 
According to a 2016 study, one of the main factors for customers in choosing a gambling site over another is the ability to bet offline as well. Casinos are now cross-launching games for gaming machines, desktop platforms, and mobile apps to live up to the standards and expectations of today's customers, particularly millennials, who want to use both digital and brick-and-mortar outlets to gamble. These games have proven to be a great success, outperforming single-channel games.
Recommended Baccarat Online Casinos
Players from United States accepted
*T&Cs apply.
How Omnichannel Changes the Gambling Industry
Since players use different devices to play on, operators have made sure to offer one-wallet systems that allowed them to play and make financial transactions using the same credentials online. Now, however, with a contactless payment card linked to their online account, they can play at land-based premises as well, while keeping their progress in the games, even earning bonuses. What does this mean for you as a customer? Even more convenience and effortless transition between channels and devices. Imagine you've loaded your favorite game on your phone and you run out of juice. Then, you can just reach out and grab your iPad or laptop and pick up right where you left off with all your wins and bonuses still where you last saw them. 
Thanks to the Omnichannel experience, you will even be able to enter a land-based gambling hall and in a single swipe of a card, continue to play while keeping your progress. Omnichannel games are a thing now, merging the path of land-based, desktop, and mobile which used to go three separate ways. Software developers and gambling operators are now integrating them into a single engine for convenience and flexibility that only the cutting-edge Omnichannel software can offer. Slots, as well as table games like roulette, blackjack and baccarat are already available on shared content roadmaps, bringing the in-house experience to online customers. 
Artificial Intelligence has Changed Online Gambling in Unseen Ways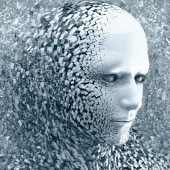 None of these innovations like virtual reality games and Omnichannel would be possible without artificial intelligence. Although the true potential of AI in terms of analyzing information performing intellectual tasks and how these could change the iGaming industry, has only been exploited rather recently, it has been a part of gambling for a lot longer than online casinos have been around. Back in the 1960s, the first card counting method was invented with the help of an IBM 700 and its creator later designed a device he used to beat roulette, again with the help of computerized software device. 
Advanced Technologies Mean Tailor-Made Solutions and Improved Gameplay
While these methods were invented to give an advantage of the player over the house, AI has also been used to put players and machines on the opposite sides of the felt. The first software that allowed mainframe computers to play checkers against humans was developed more than 50 years and since then we have seen it become more and more sophisticated and capable of complex operations that predict players' actions in order to create a tailor-made experience. Recently, however, not only has AI made playing computer games more immersive, but it's proven to be so intricate that it has beaten the best players in complex games like poker and go. These kinds of bots may seem daunting for the online gambling industry, as their use begs the crucial question of information parity. With so much and so many sophisticated bots and algorithms being implemented, the prices and margins offered by bookies could be altered in a way that could change the industry altogether.
Limiting Gambling Addiction with AI
Compulsive gambling and betting are a problem that AI could help solve in a way that people haven't been able before. Gaining immense popularity, gambling is a favorite pastime, becoming even a lucrative professional occupation for some but for others, it can turn into an addiction. Scientists have found ways to implement AI in detecting pathological gambling addiction, recognizing the signs in players before it has turned into an unhealthy dependency. A team of London scientists and one of the leading software companies have worked in collaboration to develop a sophisticated platform that tracks players' behaviors using inference mechanisms, neural networks, and random forest algorithms. One of the most advanced solutions in the industry, it is able to detect problematic levels of compulsive gambling, and casinos can analyze the data in order to decide whether to take preventative measures, applying limitations or even blocking accounts. 
The Future of the iGaming Industry
Throughout the years, the gambling industry has demonstrated unmatched ability to adapt to newly emerging trends and cater to the needs of customers utilizing the latest innovations in technologies. It has already made a more than successful transition from land-based to digital and online, taking mobile optimization and real-time live dealer interaction in its stride. Now, it's riding again the wave of the latest innovations introducing virtual reality games and utilizing artificial intelligence to map out an enhanced gameplay with improved features, out-of-this-world graphics and animations for a truly immersive experience. What the future holds for this behemoth of an industry remains to be seen but one can place a safe bet that's it's going to be big, offering the best software rendered by the ubiquity of technology.