About Us
Hello there and welcome to Baccarat.net!
The team behind this website bringing you the latest and most interesting from the world of both online and offline gambling are all casino enthusiasts-turned-experts who now feel confident enough to lend you a helping hand as you embark on your online gambling adventure.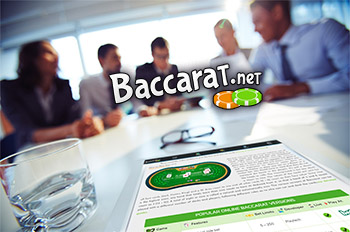 Having played various games at different casinos throughout the several decades of combined experience we share among us, we now feel confident to say we have the mechanics of casino games and casino practices down to a science.
Here, we present to you only the top casino games by the leading software developers in the industry with additional rules and features and a wide range of betting limits. We also list our suggestions for the safest and most reputable websites where you can try the games with high payout rates and outstanding quality.
Meet the Team!
Learn a bit about the passionate writers and editors behind Baccarat.net, their experience, and what they are able to contribute to baccarat players.
Our writers and editors are experienced professionals who combine a love for baccarat with a passion for the written word. Each brings a slightly different perspective and skill set, ensuring that we are able to deliver both complete newcomers and those who have played for years clear, helpful, and insightful baccarat advice.
Caroline Richardson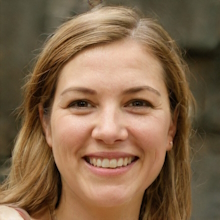 Hi all, I'm Sarah. I'm based in Boston, Massachusetts, with my husband and our three noisy and inquisitive kids. I began my career in journalism, working for several Boston-based newspapers where I specialized in editing and fact-checking. However, after more than a decade in that space, I felt it was time for a change and having always enjoyed a night out at the casino, I decided to look for ways to combine my experience in writing with my love for gaming.
I have always been captivated by baccarat's blend of skill, luck, and psychology. In fact, at university, I won a student writing award for a piece exploring the emotional aspect of baccarat and what the game has come to be synonymous with tension and high drama.
My job here is primarily as an editor, ensuring that all the content is clear and accurate. Whether it is discussing rules, strategies, or anything else I hope to make it understandable for both beginners and advanced players. The aim is to demystify the game, offering insights that open it up to everyone. I also want to try and build a community here; I'm always happy to try to offer personalized advice or clarify any doubts you might have, so feel free to reach out!
Beyond my work and Baccarat, I love spending my free time hiking with the family. New England is full of beautiful trails and natural settings that we hugely enjoy. Luckily for the family, I also enjoy cooking as a way to relax, as it allows me to focus solely on the task at hand and forget about everything else.
Jack Cooper
Hi there, I'm Jack, and I'm currently based in London, England. It's a world away from Reno, Nevada, where I initially discovered my interest in Baccarat and other casino games. I live with my long-term partner, and we've grown to love this eccentric city's rich culture and history. Before I shifted my focus to Baccarat, I had a satisfying career in sports journalism. One of my stories back in the States, which examined the challenges faced by retired sports stars, even won a small national award!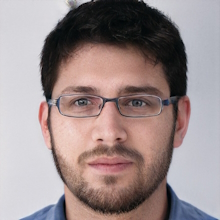 Here, my main role is to contribute blog posts that focus on the narratives within Baccarat. I'm interested in telling the stories that usually go untold, the tales of legendary gamblers, intricate strategies, and the rollercoaster of emotions that come with every game. I believe these stories help to bring the game to life and make it more enjoyable for everyone. I am also always eager to hear from our readers, so please drop me a line if you have any questions whatsoever!
Outside of writing, I have a few other interests that keep me busy. First and foremost is, of course, playing Baccarat. There are some fantastic London casinos where I can both enjoy the game and seek inspiration for my next piece. However, when I need a break from the indoor scene, I often go biking.
The English countryside offers a different kind of thrill, and it's a fantastic way to clear my mind and think about upcoming projects.
My other major hobby is music. London is home to some fantastic jazz clubs, from Ronnie Scotts in Soho to The Jazz Cafe in Camden, which gives me the chance to enjoy world-class live music almost every week.
So, Why Baccarat?
That's a good question. Baccarat is an old and elegant game, which may not be as popular as its other card counterparts blackjack and poker but it does grace each online casino with its almost regal presence. The range of RNG games may not be indicative of huge popularity but when you look at the live variations, you will notice it has a loyal fan base. It's also got the world of land-based gambling by storm, becoming a real phenomenon in Macau – the Asian Mecca of gambling. We've always known there's more to it than just being the game of James Bonds, so we're dedicating this website to this captivating game that has made so many transformations through the centuries.
Browse our pages to find out more about the game's history, how to play it and what the different versions are. We're also providing you with detailed information about the various strategies and betting systems you can use in order to hone your skills. Find out more about the side bets and pattern spotting or just look up any baccarat term in our glossary. We'll be adding more game reviews, useful tips, and news, so make sure you stay up to date on those!
How We Evaluate the Casino Sites Featured Here
First and foremost, we look for the necessary licenses and certificates. The waters of gambling regulation can be murky, given the the fact that each country has its own legislation regarding online gambling and betting. That's why, we always check whether a casino site has been licensed by the respective regulatory authorities. We also look for a stamp of approval from a third-party testing agency that ensures random outcome of the games and fair play. On our list of recommended casinos, you won't find any sites that lack license, certificates, or SSL encryption which is needed to keep your personal data safe and ensure secure financial transactions.
That's how we help you stay up to date on what the best up-and-coming sites are as well as which industry leaders still have it going on. So, if you're baffled or slightly overwhelmed by the plethora of online casinos – don't be. First of all, that's perfectly normal, considering how deluged you will be with offers, and second – that's what we're here for! With our extensive reviews, you will find out all the details you need to make an informed decision about the right casino for you. Enjoy your time on our website where we discuss all things online baccarat and come back to check regularly with us for more interesting and useful articles.