Casino Baccarat Blog – Read up on Baccarat Insights, Tips & News
Hey there, baccarat players, welcome to your new favorite place on the internet. Whether you're just beginning to dabble in the rituals of this fascinating game, or you're looking for strategies to elevate your gameplay, here you have all the necessary resources at your fingertips. Look around and find baccarat tips and strategies, the latest news on gambling regulation, casino advancements, and iGaming industry reports.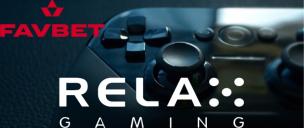 Relax Gaming, the iGaming content supplier and aggregator, has announced a new B2C agreement for the Romanian market with the leading sports betting operator FavBet Online. FavBet was established in 1999 and operates across a number of major European markets. Over the y...
Read more