US Commercial Gambling Revenue Joint Highest-Ever for Q1 at $11 Billion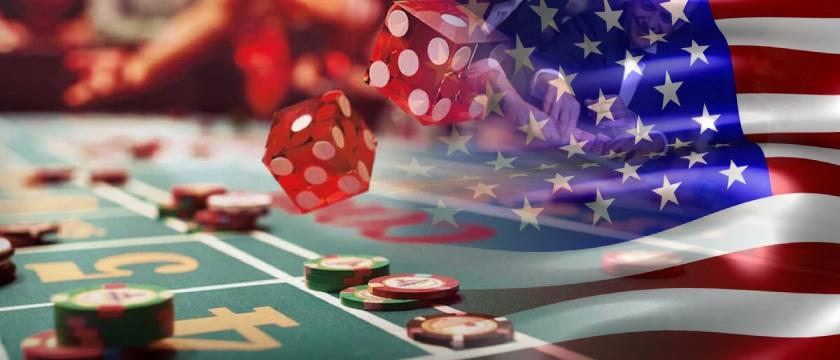 The first quarter of 2021 has marked a 17.7% increase in revenue for the US commercial gambling sector, matching the revenue grossed in Q3 of 2019. That possibly wouldn't be of any cause for excitement normally, but this stands as a joint highest-ever figure for the United States. And in the time of the coronavirus pandemic bringing the industry to quite a halt, the increase is highly welcomed.

According to the American Gaming Association (AGA), the increases in revenue experienced in quarter 1 of 2021 were largely thanks to the industry's performance in the month of March. That stands out as being the highest-grossing month in history for the US commercial gambling scene.

More than half of the country's states with commercial casinos saw their quarterly gaming revenue increase in comparison to Q1 of 2019. Even better, many of those states reported record revenues individually for Q1.

"Today's report shows gaming's comeback is ahead of schedule. Throughout the COVID-19 pandemic, our industry has faced numerous challenges head-on while still reopening responsibly and providing a safe, exciting environment for customers". – Bill Miller, President and CEO, AGA.

Mr Miller went on to state that the results were even more impressive due to the fact that the industry is operating with one hand tired behind its back, as certain COVID-19 restrictions remain in place across the USA. This, he said, was a testament to the hard work put in to ensure team members' safety and well-being, enabling them to reopen safely.

Despite the fact that table game revenue was down by 12% to $1.6 billion, slot games generated 10.6% more than they did in 2020 with a $6.7 billion figure reported. A massive 238.9% increase was experienced by the iGaming sector too, reaching $784.5 million.

Sports betting revenue also saw record highs in Q1 2021, with a $961 million figure reported. This stands as a 270% increase on the same period in 2020.