Macau's Casino Sector Enjoys Unexpectedly Fast Recovery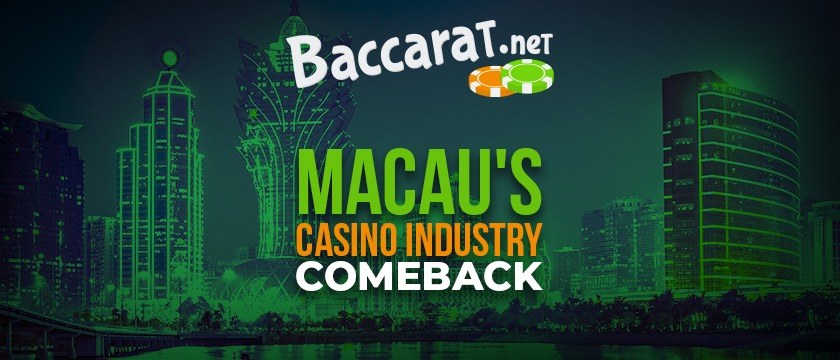 During the first half of the year, Macau's casino operators experienced a strong rebound in gross gaming revenue (GGR), and they are now posting substantial free cash flow levels.
Although GGR results for June dipped slightly compared to May in the special administrative region (SAR), it still ranked as the second most lucrative month for license holders since the beginning of 2020. Data from JPMorgan showed that Macau's second-quarter GGR most probably reached 62% of its pre-COVID level. The bank also suggests that the mass market GGR for the June quarter was close to 85% of its levels before the pandemic, while the VIP sector achieved around 24% of the pre-pandemic level.
During the lockdown, devotees of casino card and table games were able to take advantage of online baccarat, online blackjack, and so on. Now that regular life has resumed, these players have been flocking back to brick-and-mortar casinos, including in Macau.
According to analysts DS Kim and Mufan Shi from JPMorgan, these results should generate significant free cash flow for all operators, even including SJM Resorts, given a 70% plus recovery in EBITDA for the industry. It is noteworthy that SJM Holdings, the entity operating Grand Lisboa Palace, has typically been considered the financially weakest among the six casino operators in Macau.
Positive Outlook for VIP Sector
Macau's resurgence, initiated early this year when China eased travel restrictions, has been largely led by mass and premium mass bettors. This is particularly advantageous for operators such as Galaxy Entertainment and Sands China, which are already well established in these sectors, and for those license holders that have shifted from relying on high-stakes players. However, available data indicate that the VIP sector is also making a comeback, and it might significantly boost GGR in the latter half of 2023.
JPMorgan analysts anticipate that VIP recovery could surpass 25% of pre-COVID levels, indicating a potential doubling of direct VIP volumes compared to pre-pandemic figures. While this development may not significantly affect EBITDA and cash flows, it is nonetheless noteworthy. In June, mass market GGR likely neared 90% of pre-pandemic levels, indicating the continued strength of that demographic of players. The rapid growth, particularly considering the border was only reopened less than six months ago, prompted JPMorgan to acknowledge its unexpectedly impressive recovery.
At the recent Global Gaming Expo (G2E) Asia event in Macau, an industry conference panel said that the speed of the recovery in the Macau tourism market has been "more robust" than expected. David Sisk, the Chief Operating Officer (COO) for Macau resorts at Macau concessionaire Melco Resorts & Entertainment Ltd, said hotel bookings have been "incredibly strong" for the summer period.
He told the audience, "It is the traditional school holidays for China. So, we would typically see a rise in the level of visitation. But it's been even more robust than we thought."
It is also thought that the series of concerts promoted by Macau's casino operators boosted visitor numbers, which in turn boosted the city's gaming revenues.
Positive Projections for the Rest of the Year
With the conclusion of the second quarter on June 30, investors' focus has shifted toward forthcoming earnings reports and potential forecasts for the third and fourth quarters. JPMorgan analysts predict that most Macau license holders will outperform second-quarter estimates and may likely revise their projections upwards for the current quarter due to a buoyant summer travel season.

Over the coming weeks, quarterly earnings reports are due to be published by US-based Macau operators, such as Las Vegas Sands, MGM China's parent company MGM Resorts International, and Wynn Resorts.