MGM Resorts New Rules Allow Pictures, Videos and Streams at Tables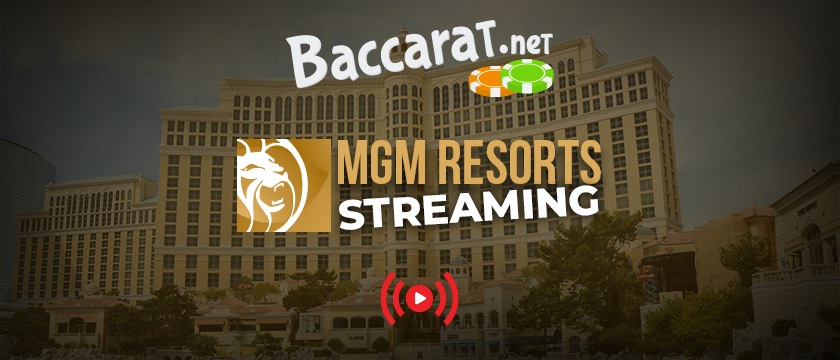 The world of online baccarat, social media, streamers and influencers may be a long way from the traditional view of baccarat as an austere game, but streaming from the casino tables at Las Vegas' gaming tables has become so widespread that MGM Resorts has been forced to update its policies.
The company's Table Games Operations Department drafted new rules on when a gambler may take photos and videos while seated at a casino table. The new rules represent a major change for MGM Resorts, with players permitted to stream games online as long as it does not interfere with the game and permission is obtained from the casino beforehand.
A memo sent out to staff read:
"The new policy is aimed at allowing our guests to take photos and videos, and, when appropriate, to share that content in real or in near real-time via social media broadcasts ('streams' or 'streaming') while limiting the risks associated with allowing photography, filming, and streaming in MGM Resorts' gaming establishments."
The new rules have come into effect at all nine of MGM's Nevada properties, MGM Grand, Mandalay Bay, Bellagio, Cosmopolitan, Luxor, Excalibur, New York-New York, Park MGM/NoMad, and Aria.
New Rules Still Prioritize Gameplay
While the new rules are a significant change, it is clear that care has been taken to ensure that gameplay is not impeded in any way and that privacy is still protected. Keep in mind that some of the old rules include a ban on taking pictures, recording videos and filming the game.
The new rules state that when seated at a table, a guest may:
Text if it doesn't hold up the game;
Talk briefly on the phone if they are not playing the round in progress;
Take pictures of hands for personal reasons.
Those worried that this will ruin the atmosphere at the baccarat tables will be reassured to learn that there are still significant restrictions and that basic casino etiquette will still be respected. For example, guests are not permitted to carry on prolonged phone conversations while seated at a table. Nor may they take pictures of staff, players, or any of the gaming equipment, such as baccarat shoes, shufflers, and so on. It is also forbidden to leave any object on the table for extended periods.
There are further measures designed to enhance privacy. For instance, no recording of audio is permitted unless it is part of an approved filming/streaming agreement, and no filming or streaming can take place without approval. It is also forbidden to use a mobile device to play music or other audio.
Live Streaming to Boost Casinos' Image
In reality, players have been able to take photographs at the tables for some time. As one blackjack dealer at the Cosmopolitan explained, guests are allowed to take photographs if they win a big hand as long as it doesn't slow the game and that other players are not included.
However, live streaming from the casino floor has not been permitted, and as mentioned, prior approval is still needed. There are those who believe that MGM Resorts has chosen to allow some streaming purely for marketing benefits. A growing number of people regularly watch streams of video gamers, televised poker games are hugely popular, and streaming of slots play has also proven a hit. As such, players streaming from the casino tables could gain the casino a great deal of positive publicity.
There are already a number of people who livestream themselves playing at online casinos, and some of them attract significant viewer numbers. For instance, CasinoDaddy has thousands of followers on platforms such as Twitch and YouTube and broadcasts for up to fourteen hours every day.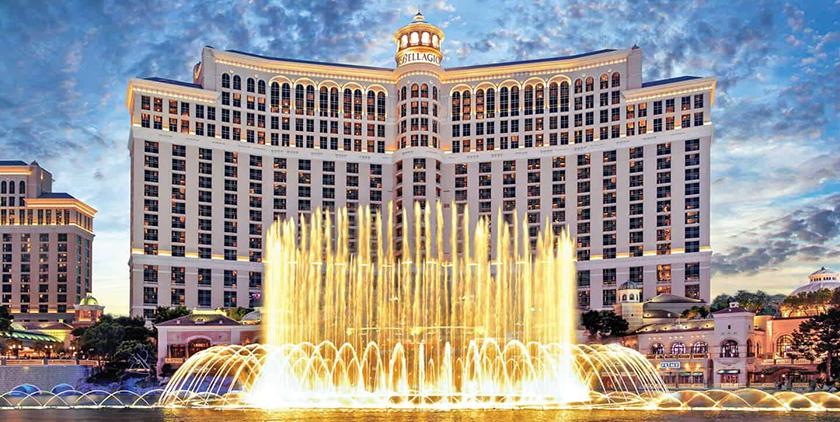 Due to privacy concerns, it seems unlikely that a land casino would allow a player to become a regular streamer from its tables, especially from low stakes games. However, it would not be surprising if casinos start to arrange for high profile players to livestream themselves playing, especially when they are betting large amounts. For example, if a player such as Phil Ivey were to stream from the casino floor, then it would be a huge boost to the casino.

MGM Resorts is the first Vegas operator to update its policies in this way. So far, there has been no word from operators such as Caesars and Wynn as to whether they will follow suit. However, it seems more than likely that all casinos will be forced to implement similar rules or risk being avoided by the younger generation of players.