The Player Who Shaped the Story of Baccarat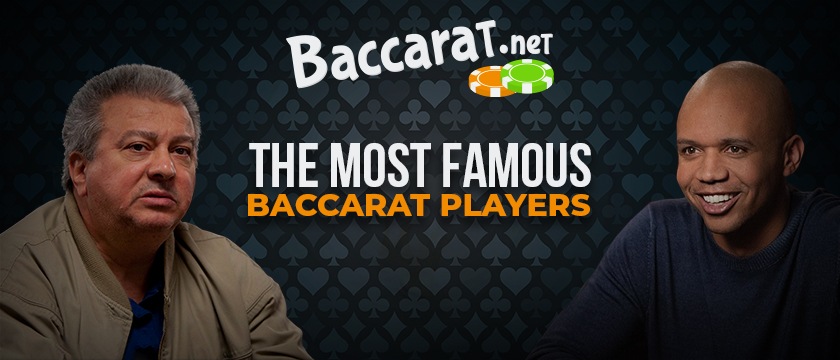 There was a time when the world of baccarat was shrouded in mystery. It was a game played by the aristocracy for extremely high stakes. Fortunately, those days are long gone. Today, online baccarat can be enjoyed by all and due to its simple rules and the excitement inherent in the game, it has become a true favorite in casinos. While baccarat players are not household names, there are a few players who have achieved fame for their prowess at the tables.
Baccarat, a game of chance, skill, and high stakes, has long been a favorite among gamblers. Its allure has captivated a host of legendary players, each leaving their indelible mark on the game. This article delves into the lives and exploits of some of the most famous baccarat players in history.
Phil Ivey – From Poker to Baccarat
Phil Ivey made a name for himself at the poker tables. However, he has also made waves in the world of baccarat. While there is no disputing his deservedness of ten World Series of Poker bracelets and over $26 million in live tournament earnings, his baccarat story is rather less glorified.
Together with his accomplice "Kelly" Sun, Ivey used a technique called edge sorting to win a total of $20.6 million from Atlantic City's Borgata and London's Crockfords casinos. However, their success was short-lived as both casinos took Sun and Ivey to court, and ultimately, they were left empty-handed. Despite the controversy, Ivey's baccarat exploits helped cement his reputation as a true master of cards, and he will certainly be remembered as one of the greatest players of all time.
The Greek Syndicate – Mathematical Maestros
The Greek Syndicate, a group of five skilled gamblers, developed a unique approach to baccarat. Unlike many high-stakes gamblers who relied on luck, the Syndicate used mathematical skills and card memorization to gain an edge over the casinos. Their successful run lasted until World War II when gambling was banned in many countries. Despite their eventual disbandment, the Greek Syndicate remains one of the most successful baccarat teams in history. Their inspirational story just goes to show that while luck will always play a part, skill and strategy are just as important.
Tommy Renzoni – Bringing Baccarat to the Masses
Tommy Renzoni, a junior manager at Havana's Capri Hotel, was the first to suggest that American casinos should offer baccarat. He brought the game to the Sands casino in Las Vegas, where it quickly gained popularity among high rollers. Renzoni's influence on the game extends beyond its introduction to America; he also wrote several books on baccarat that cemented his place in the game's history. His work not only popularized baccarat in the United States but also helped to shape the way the game is played today.
John W. Gates – Mr. Bet-a-Million
John W. Gates, a self-made millionaire, earned the nickname "Mr. Bet-a-Million" for his bold baccarat bets. His love for card games, together with his willingness to risk large sums of money, made him a well-known figure in the gambling world. Gates' exploits, including an audacious $1 million baccarat wager, are still talked about. His daring approach to gambling and his ability to maintain his composure even when the stakes were high made him a legend in the world of baccarat.
Akio Kashiwagi – The Warrior
Akio Kashiwagi, known as "The Warrior", was a high-stakes gambler with a reputation for betting up to $200,000 per hand. His gambling exploits led to incredible swings of fortune, with winnings and losses in the millions. However, Kashiwagi's story ended tragically when he was found dead in his home, leaving behind a legacy as one of the biggest whales in gambling history. Despite his tragic end, Kashiwagi's story continues to captivate the world of gambling. His fearless approach to high-stakes gambling and his ability to maintain his composure under pressure have made him a legend in the world of baccarat.
Kerry Packer – The Media Mogul
Kerry Packer, Australia's richest man at the time of his death, was no stranger to high-stakes gambling. His vast wealth allowed him to gamble amounts that few could match. Packer's gambling career was marked by extreme wins and losses, earning him a place in baccarat's history. Despite his losses, Packer's story is a testament to the thrill of the game. His willingness to bet big, his ability to bounce back from losses, and his love for the game have made him a legend of the game.
Archie Karas – 'The Run'
Archie Karas, known for "The Run", turned a $10,000 loan into a $40 million fortune. However, it seems that baccarat marked the beginning of his downfall. Despite losing his fortune, Karas' legendary gambling run remains one of the most remarkable in history. Had Karas practiced proper bankroll management and consistently extracted a percentage of his winnings, his story might have had a very different ending.
A Game Full of Character
From Phil Ivey's edge sorting to Tommy Renzoni's influence on American Baccarat, these famous baccarat players have all contributed to the evolution of the game and its popularization over the last century. While very few of us will come close to anything like the stories above, they are sure to inspire every player of the most elegant of casino games.