The Top 5 Baccarat Films You Need on Your Watching List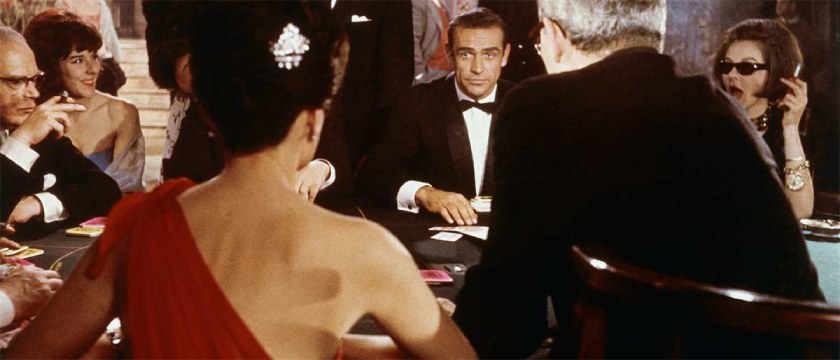 Next to playing live and online baccarat, the next most exhilarating thing for fans of the game is watching films that feature baccarat. The game has made an impressive number of appearances on the silver screen, most famously in various James Bond films but, as you will soon discover, in a large number of other films as well.
Before diving into some of the films to feature baccarat, it is worth first considering why the game is so well suited to the big screen. The most obvious reason is the tension inherent in the game. While baccarat may be a very straightforward game, as everyone who has ever played knows, the moments before the cards are revealed are genuinely dramatic.
Another reason is that baccarat has always been associated with elegance and luxury. While today there are plenty of low stake games, for a long time, baccarat was a game only played by the elite. As such, it is the natural choice for scenes set in opulent casinos and card rooms.
With that in mind, let's move on to some of the many films to have featured this wonderful game.
Dr. No and Casino Royal
Baccarat's first appearance in a Bond film was in Dr. No in 1962. The film's opening scene is based around a Chemin de Fer game. Sean Connery's Bond is seen at a table with Sylvia Trench (Eunice Gayson). Bond is acting as the Banker, and Trench has decided to play alone against Bond. Four hands are played, each with bets larger than the last, but of course, Bond wins them all.
Baccarat appears again in Thunderball, On Her Majesty's Secret Service and GoldenEye. However, one of the most famous scenes is in Casino Royale, not the remake with Daniel Craig, but the original 1967 film. Peter Sellers' James Bond is taking on the evil Le Chiffre (Orson Wells). The film was made as a spoof parody and is dismissed by many as "not a proper Bond" film. However, there is evidence that it directly contributed to the rise in popularity of the game.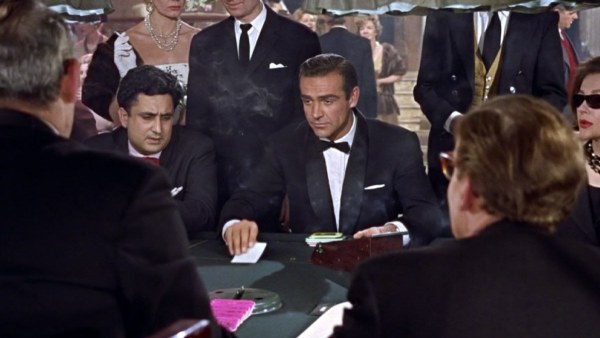 A Hard Day's Night
Today, the Beatle's films are not particularly well known, especially when compared to the enduring popularity of their music. However, at the height of their fame, they began making films based upon their stories. A Hard Day's Night, released in 1964, was the first of these and it follows a typical day in the life on the band. In one scene, Paul McCartney's grandfather (played by Wilfred Brambell) is seen continually calling out 'Bingo' instead of 'Banco' while playing Baccarat at Le Cercle Club. Despite his ignorance of the rules, he ends up winning against his far more serious opposition and becoming somewhat of a counterculture hero.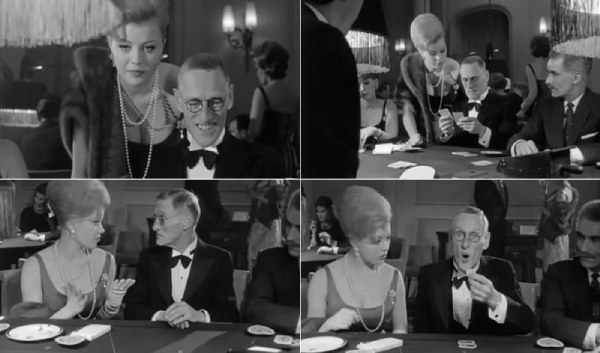 Rush Hour 3
Sticking with comedy Baccarat, Jackie Chan's Rush Hour 3 (2007) features an extremely famous scene. In the scene, Chan's co-star Chris Tucker takes a seat at a baccarat table as part of his attempt to impress a woman. However, he has no idea how to play and keeps confusing the rules with blackjack. Tucker is dealt a hand and thinks he has won, but of course, he is actually holding one of the worst possible hands.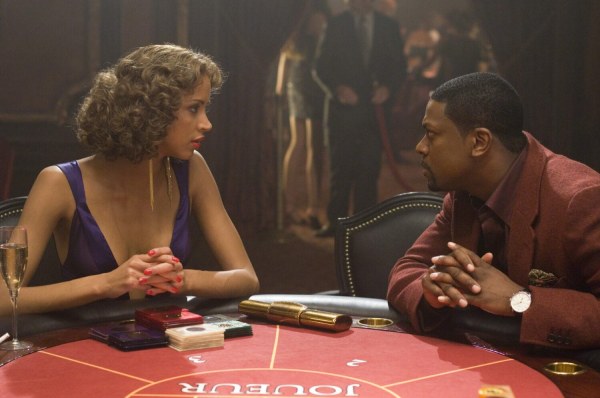 The Baccarat Machine
This film is yet to be released, but it is something that baccarat players should definitely be looking forward to. Staring the comedian Awkwafina, it tells the story of a young Chinese woman who becomes the most successful female gambler of recent times after she partners with a legendary poker player. It is based upon the real-life story of Cheung Yin Sun and Phil Ivey who famously managed to win millions at baccarat tables by using edge sorting. There is no release date for the film yet, but it is expected sometime this year.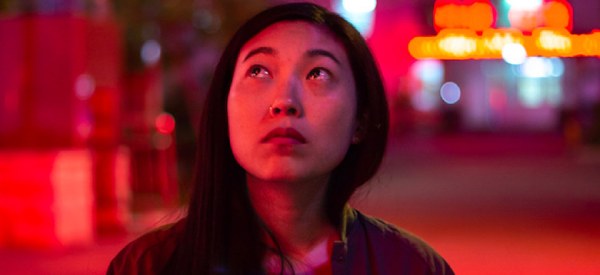 The Man Who Broke the Bank at Monte Carlo
To round off this list, we'll take a look at a film that is nearly 100 years old. Released in 1935, The Man Who Broke the Bank at Monte Carlo is an American romantic comedy inspired by the song of the same name. The film depicts Paul Gaillard, an impoverished and exiled Russian aristocrat, as having an incredible run of luck and breaking the bank playing baccarat in Monte Carlo, walking away with ten million francs. He has lost it all by the end of the film, but of course, he finds true love along the way.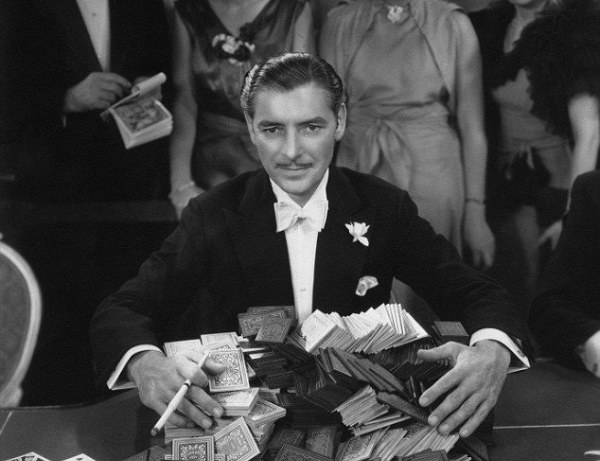 A Timeless Star of the Big Screen
The diversity in the genre of films discussed above just goes to show what an engaging game baccarat is, even if you're simply watching the action. From high stakes secret agent action to comic relief, there is always a place for this most elegant of games and there is no disputing the fact that it deserves its place in cinema history.