Las Vegas Casino Bars Reopen at Fifty Percent Capacity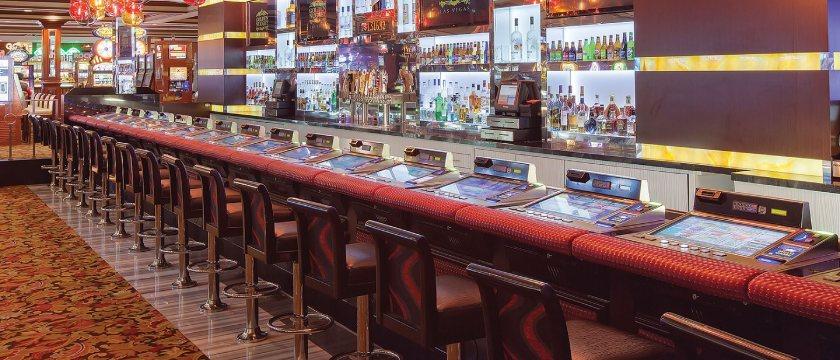 Bars in Las Vegas have been cleared to open for businesses again, following their closure in July as the US battled to lower the COVID-19 infection rate. Now, they need to comply with strict safety measures and only allow in half the number of clients that they could previously serve.
The Full Story
This re-opening took place at the end of September, and it applied to the city´s bars and taverns that don´t serve food, as well as the bar areas of restaurants and casinos. The owners of these places have been waiting over two months to get back to work. Restaurants had already been given the go-ahead to open before this.
Some of the bar owners applied for temporary food licenses in the last few months, to allow them to operate while they were waiting for this go-ahead to come through. Others had put their businesses completely on hold since being closed down in July.
Many bars here had been forced to close down in March before opening again in May and having to shut down again in July, as authorities attempted to keep infection rates down without ruining the economy. There is no guarantee that this return won´t be short-lived too, but for the moment bar owners are pleased to be earning money again.
The Measures Put in Place
Bars in Las Vegas have implemented a range of safety measures to allow them to re-open without putting their clients at risk. These include distancing the tables and only operating at 50% of capacity. Dance floors can´t yet be used, and pool tables are also off-limits for the time being.
Clark County Commission chairwoman Marilyn Kirkpatrick pointed out that six feet of distance should be maintained between clients, while anyone walking through a bar needs to wear a mask.
All of this comes despite fears that Las Vegas casinos may be contributing to the spread of the coronavirus. Many of the city's biggest casinos have introduced their own security measures such as glass dividers and the mandatory use of masks.
After re-opening in mid-June, Wynn Resorts, the company that operates one of Vegas' baccarat casinos with the highest betting limits, continues to apply its anti-pandemic strategies after the re-opening of its venues in mid-June. Although 548 employees tested positive for COVID-19, that was a 3.6% of the over 15,000 tests conducted, which is a lower rate than what the state experiences as a whole, and which Wynn took as evidence that their measures were sufficient.
A Look Ahead
At the time of writing, the authorities are looking into the spread of the disease in Las Vegas, to find out whether it is linked to casinos, bars, or other types of establishments. Given the fact that businesses have already been through a short-lived return to work in the past, they will be hoping that this time they can stay open for good.